Leveraging external expertise to reinforce core competencies
and competitiveness as an essential management strategy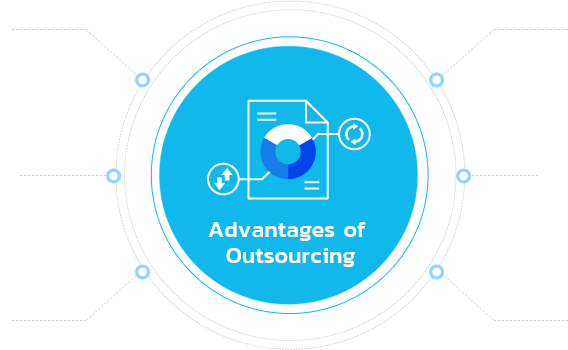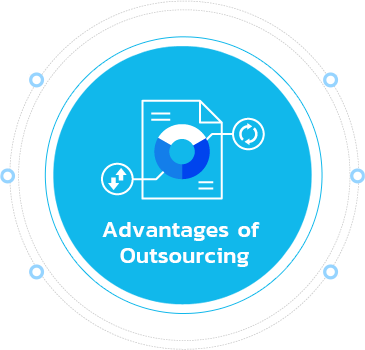 Advantages of Outsourcing
1

Cost savings

2

Focus on core business

3

Organizational flexibility

4

Leveraging skilled professionals
and specialized technology

5

Increased productivity
through building expertise

6

Risk diversification in response
to changes in the business environment
Major Outsourcing Businesses
Human Resources Outsourcing
n this employment model, the dispatching employer hires a worker and maintains the employment relationship.
The worker performs tasks under the instructions of the user employer (client) in accordance with the terms of the worker dispatch contract. The dispatch work period is typically 1 year, with the possibility of a 1-year extension (up to 2 years) if agreed upon by the dispatching employer, user employer, and dispatched worker.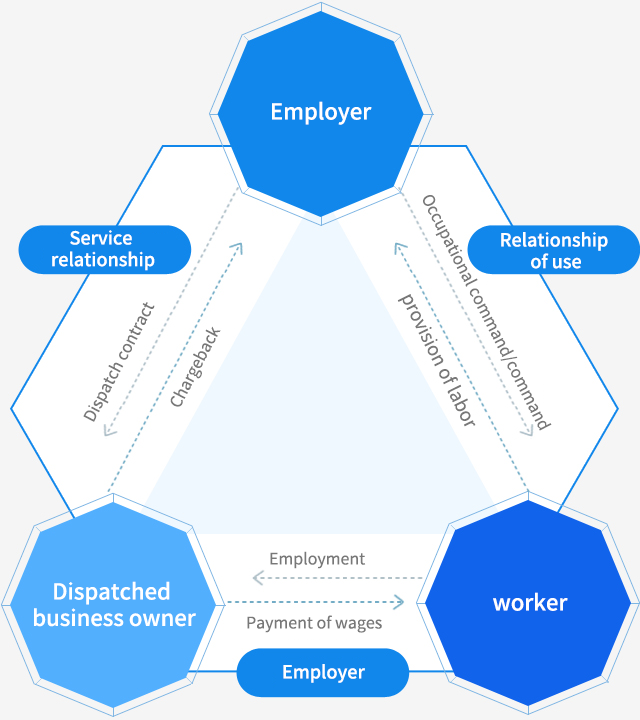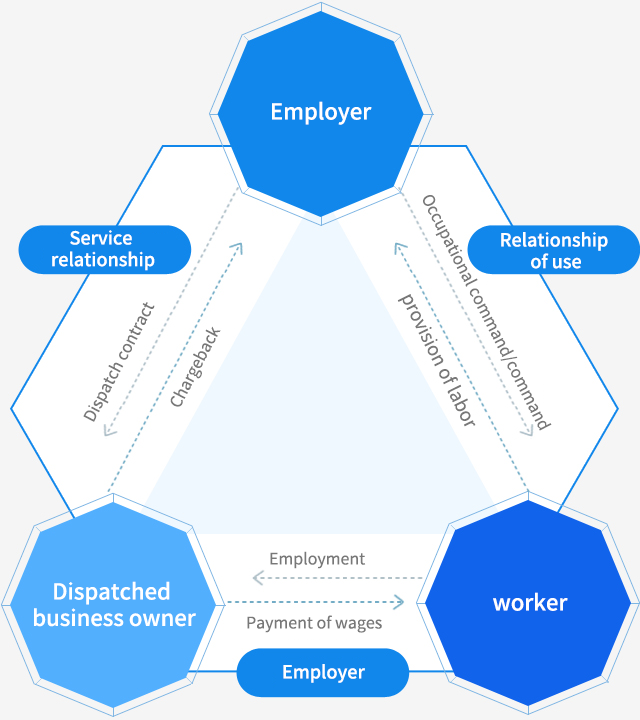 Work Contracting
A contracting arrangement occurs when the user company orders work from the subcontractor, who receives a specified fee (contracting fee) based on the outcome of the work.
To classify as work contracting, both "independence in labor management" and "independence in business management" must be established. If these conditions are not met, it is considered a worker dispatch business.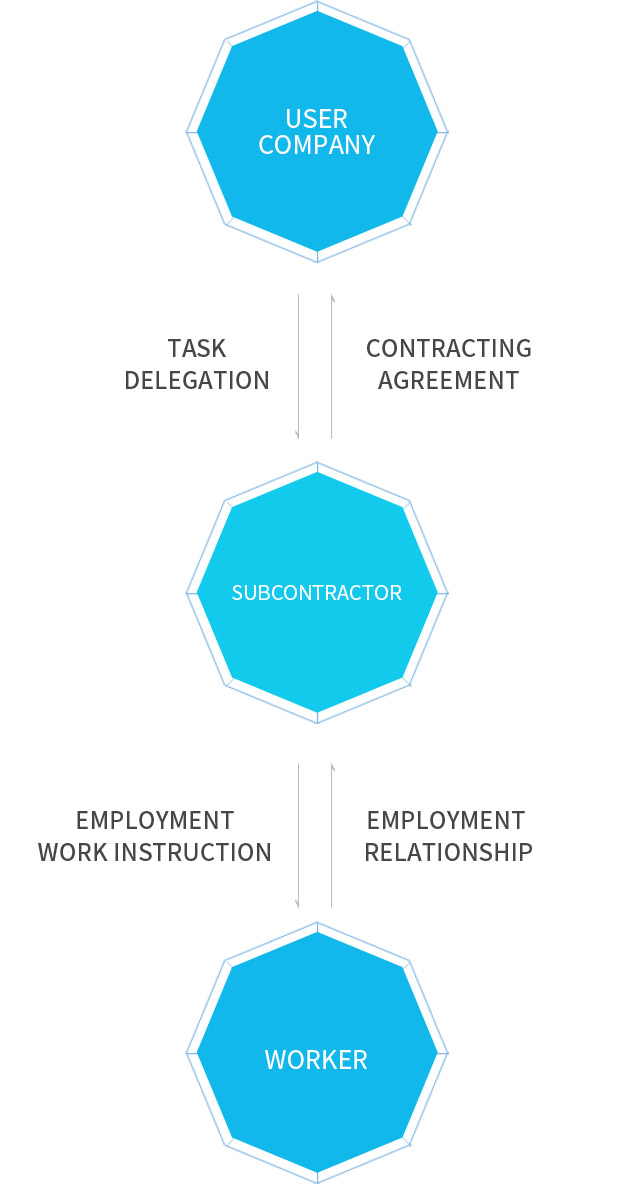 Recruitment Agency
This personnel management strategy enables the hiring of various employee types, including full-time and contract workers,
by facilitating talent acquisition, conducting interviews, and making employment decisions based on predefined criteria.