Altibase is a data management solution that stores
and processes customers' data with the fastest and most secure means.


As the world's first hybrid DBMS, Altibase provides exceptional performance while significantly reducing customers' TCO with optimized scalability and high availability for cloud environments.

Convenience

Features ANSI SQL compatibility, support for standard development interfaces, effortless migration, and integration with various middleware and third-party tools.

TCO Reduction

Utilizes In-Memory technology for real-time data processing and sharing technology for large-scale data distribution.

Safety

Offers high availability, high-performance local and remote real-time duplication, stringent quality control, and a proven track record with over 650 global customers and 6000+ services provided.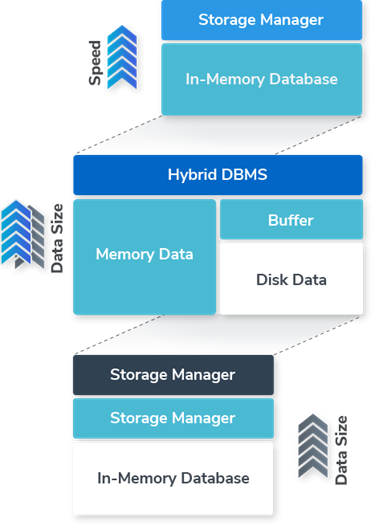 HYBRID ARCHITECTURE
Integrated Support for High-Performance In-Memory and Large-Capacity Disk with a Single DBMS Engine
Unified Engine (In-Memory DB + On-Disk DB)

· Memory Table: Over 10 times performance improvement compared to disk
· Disk Table: Processing substantial volumes of cold data in disk storage space

Diverse Data Architecture Design Possibilities

· Standalone In-Memory DB configuration
· Standalone On-Disk DB configuration
· Simultaneous use of In-Memory DB and On-Disk DB

Support for Different Workloads

· High-frequency access data processed in Memory
· Large volumes of data, such as big data, processed in Disk
· Data rearrangement between Memory and Disk when data attributes change
· Joining Memory and Disk tables
· Combining Memory and Disk tables into a single partition